Wyvern DM
Product development support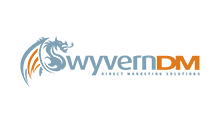 Wyvern DM offer a range of marketing software products, including their CRM product Wyvern Magic©. The marketing management product helps businesses to integrate their marketing, sales and software teams and processes for better business success.
R J Morris Services has been closely involved with the design and development of the Wyvern Magic© marketing management software for more than 20 years.
We have supported Wyvern DM through the design and implementation of various new modules to their CRM product.
The software allows marketing managers to manage their own databases, rather than rely on a bureau service.
Wyvern Magic© is used by a wide range of businesses, including a number of blue-chip organisations such as The Bodyshop, Cambridge University Press and The London Metal Exchange.
To discuss how a custom database could support your business, or for support or expansion of an existing system, contact R J Morris Services today.